Berlin
CNN
 — 

German security services are investigating after two Molotov cocktails were thrown in the direction of a synagogue in Berlin during the early hours of Wednesday.
Posting on X, Berlin police said the incident took place around 3.45am local time (9.45pET) at the synagogue on the Brunnenstraße street in Berlin's central district of Mitte.
The flaming bottles smashed on the pavement before dying out, the police said.
Police have arrested a 30-year-old man who rode an e-scooter along the street and threw it away before running towards the synagogue. The man resisted arrest and shouted anti-Israel slogans as officers tried to apprehend him, the police added.
Germany's state level security agency, the State Office for the Protection of the Constitution, is investigating the incident, according to police.
Without addressing the incident directly, German Chancellor Olaf Scholz took to X in the wake of the attack to denounce violence against Jewish institutions.
"Attacks against Jewish institutions, violent riots on our streets – this is inhumane, disgusting and cannot be tolerated," Scholz wrote.
"Antisemitism has no place in Germany. My thanks go to the security forces, especially in this situation."
The Israeli embassy in Berlin also condemned the incident, calling for German authorities to address antisemitic attacks with "unwavering severity."
The German government had previously warned that it would not tolerate any antisemitic behavior following the outbreak of the Israel-Hamas war.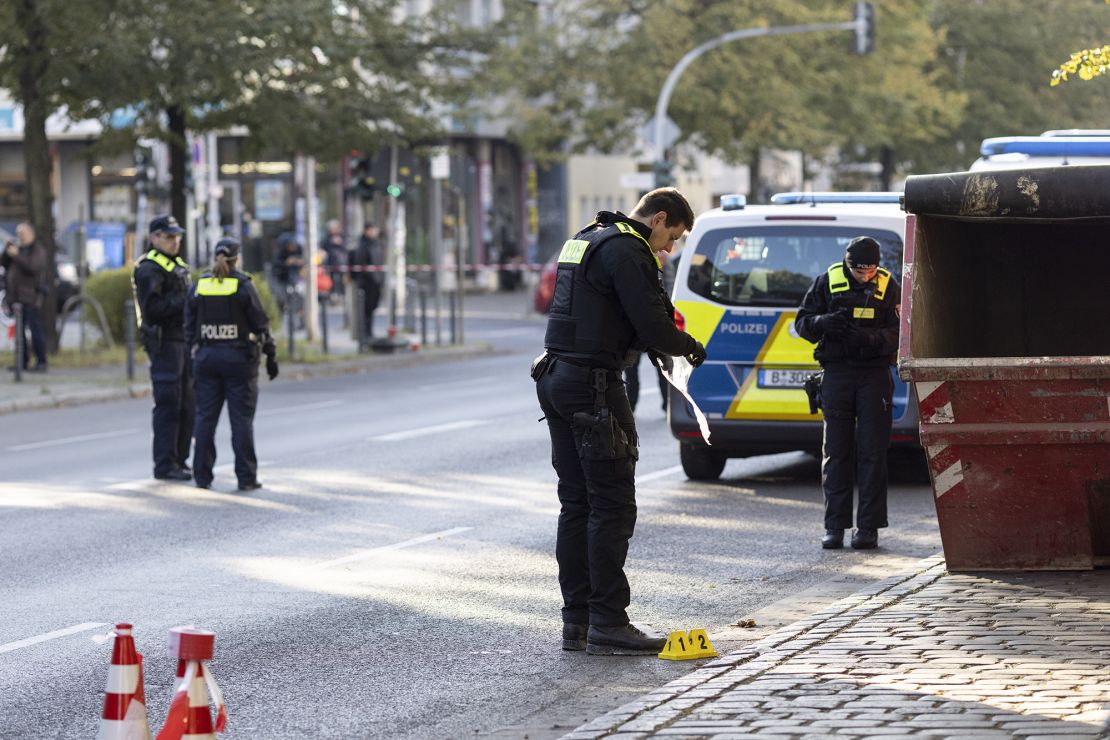 Policing in Germany was stepped up after videos emerged of people holding Palestinian flags appearing to celebrate in German streets after the attack by Hamas on October 7.
In addition to Germany, other European countries including France and the UK have ramped up security measures in the wake of the massacre, amid fears of attacks against the Jewish community.
London's Metropolitan Police announced in a post on X its decision to increase policing patrols across the capital "in order to provide a visible presence and reassurance to our communities," while in France, French Prime Minister Élisabeth Borne said there will be a reinforcement of security "around places of worship and Jewish establishments."